At Leominster Floors Covering we only offer our clients the best products for their flooring needs! We have a large selection of products including:
Hardwood
Laminate
Carpet
Rugs
Linoleum
VCT
LVP
LVT
Marble
Ceramic Tile
Laminate Flooring
Laminate wood flooring is made from composite wood pressed together at high temperatures. The image of hardwood is then placed over the composite wood, covering it to form the laminate. Not only are the materials themselves cheaper, but laminate wood installation cost is, on average, 50 percent less than hardwood installation.
Since laminate is made from pressed wood, it is more durable and resists scratches, moisture and wear and tear. Laminate flooring is also easier to clean. CONS – Even though laminate is more durable, it is not as visually appealing. Lower qualities of laminate may have artificial-looking woodgrain textures.
​
Hardwood
Affordable: Wood floors add value to your residence at resale time, not to mention it is a lifetime product. They increase in value as your home does. Hardwood floor products are one of the most sought after hard surface flooring in remolding and new home construction.
Easy to Maintain: is a little more than simple sweeping and vacuuming, always making sure your hardwood floors are protected from moisture and heavy wear which creates scratches. like area rugs, floor protectors (on ALL furniture on your hardwood floors), and routine maintenance with proper hardwood floor cleaner should always be exercised (improper products can contribute to additional wear, may VOID your warranty, and cause failure when recoating.
Ecological Sound: Unlike most floor coverings, wood floors come from a natural resource that is sustainable. Long gone are the days when timber was cut down with little thought for the long term consequences on the nation's forests. Today most timber is cut from forests that are carefully managed to ensure continued resources in the future. In fact, according to U.S. Forest Service statistics, almost twice as much hardwood timber Is added every year through new growth as is harvested. Additionally, there is more standing hardwood timber today than there was 50 years ago.
Healthy: The Environmental Protection Agency has said that indoor air quality is one of our top health threats. Installed in the home or elsewhere, wood floors help contribute to a healthy living environment. Hard surface flooring such as hardwood floors does not rap or harbor dust mites or molds. That creates better air quality for all inhabitants, but especially for the estimated 35 million Americans who suffer from allergies. The hard surface of wood floors also helps avoid artificial substances such as pesticides that can accumulate on some floor coverings. A recent EPA study found that pesticides used in gardens and homes accumulate on floors and other surfaces in the home, but that wood floors greatly reduce the accumulation of such toxins. Another concern for the home environment is the off-gassing of toxins that results from some synthetic materials. Any of these chemicals can make people in the home chronically ill.
With today's technologically advanced manufacturing, stains and finishes, hardwood floors come in many sizes, styles, colors, finishes and species. These many choices can compliment any home or office with style and a beautiful product that last a lifetime.
Carpet
Think about that moment when you first step out of bed each morning. That welcoming touch of warmth is a perfect start to your day.
And think about that moment when you stretch out on the floor to play a game with your kids and feel the softness cushioning every move. And think about the first steps of a new born and the cushion that awaits the inevitable fall. And think about the beauty of a pattern or a texture or a color providing you a foundation for all of your day's activities.
Carpet is an integral and valuable part of most of our homes. And although we love the beauty of other floors like hardwood, laminate, tile, and resilient luxury vinyl flooring, we also know and love all the great benefits of carpet.
Here are just a few:
Soft, Luxurious Comfort - There is nothing quite like carpet for a soft place to play, sit, and work.
Warmth - You'll feel the warmth with each step...especially that first step out of bed each morning. You'll also feel the general, inviting, intangible warmth that a room with carpet provides.
Beautiful, Stunning Design - Carpet can be an incredible design element to the room. Whether you choose a striking color, pattern, or texture, it can be the foundation of a room's entire design.
Unlimited Colors - Color is an important aspect of self expression and design. Your options are truly limitless to create the look that is uniquely you.
Helps you Breathe Easier - Multiple scientific studies conclude that carpet fibers trap and immobilize potential allergy-causing particulates from being in the air stream.
Soften Slips and Falls - Regardless of age--from the young to the elderly--there are great benefits to having slip-resistant carpet in your home to minimize slips and cushioning the fall if they do occur.
Reduces Noise - Carpet combined with carpet cushioning serves as a tremendous noise reducer in your home.
A Durable Solution - With today's technology, carpets are a durable and sound investment for even the busiest of homes.
Incredible Value - You can get all the great benefits at a price that can meet any budget.
​
Luxury Vinyl
Design choices: There are many unique variety of colors and designs, inspired by the colors and patterns found in nature. Tiles can be grouted to make it look more like ceramic or stone.
Quick installation: A typical installation can be completed in half the time it takes to complete a comparable ceramic tile installation.
Durability: Luxury vinyl tile is highly durable and scratch-resistant, making it an excellent choice for heavy foot traffic areas.
Feel: LVT is comparatively warmer to the touch than ceramic and other natural stones. It also absorbs sound and creates a more peaceful atmosphere.
Maintenance: Regular sweeping, vacuuming and mopping can maintain this flooring for many years.
​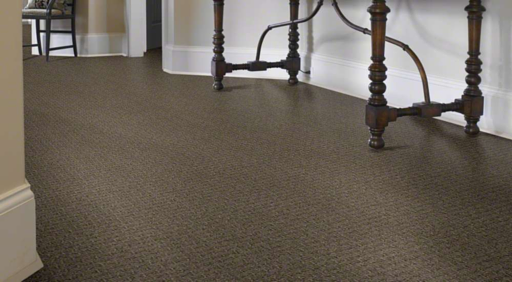 Property Management Specialist | Commercial & Residential Floor Installation​
Property Management Specialist
Commercial & Residential Floor Installation​

At Leominster Floors Covering we only offer our clients the best products for their flooring needs!